Are you a business owner who is struggling to make the money you know you deserve?
Do you feel like your business is the world's best-kept secret, and you're not attracting the amount of (fantastic) clients you can handle?
Are you looking to streamline, clarify or expand your business, or maybe point it in a different direction (#CovidPivot), but you're too caught up in the day to day operations of staying afloat?
YOU ARE IN GOOD COMPANY WITH THE NUMEROUS SMALL BUSINESS PROS I'VE MET WITH OVER THE YEARS TO HELP BREAK THROUGH THE FOG AND GET INSPIRED AND BACK ON TRACK IN THEIR BUSINESSES.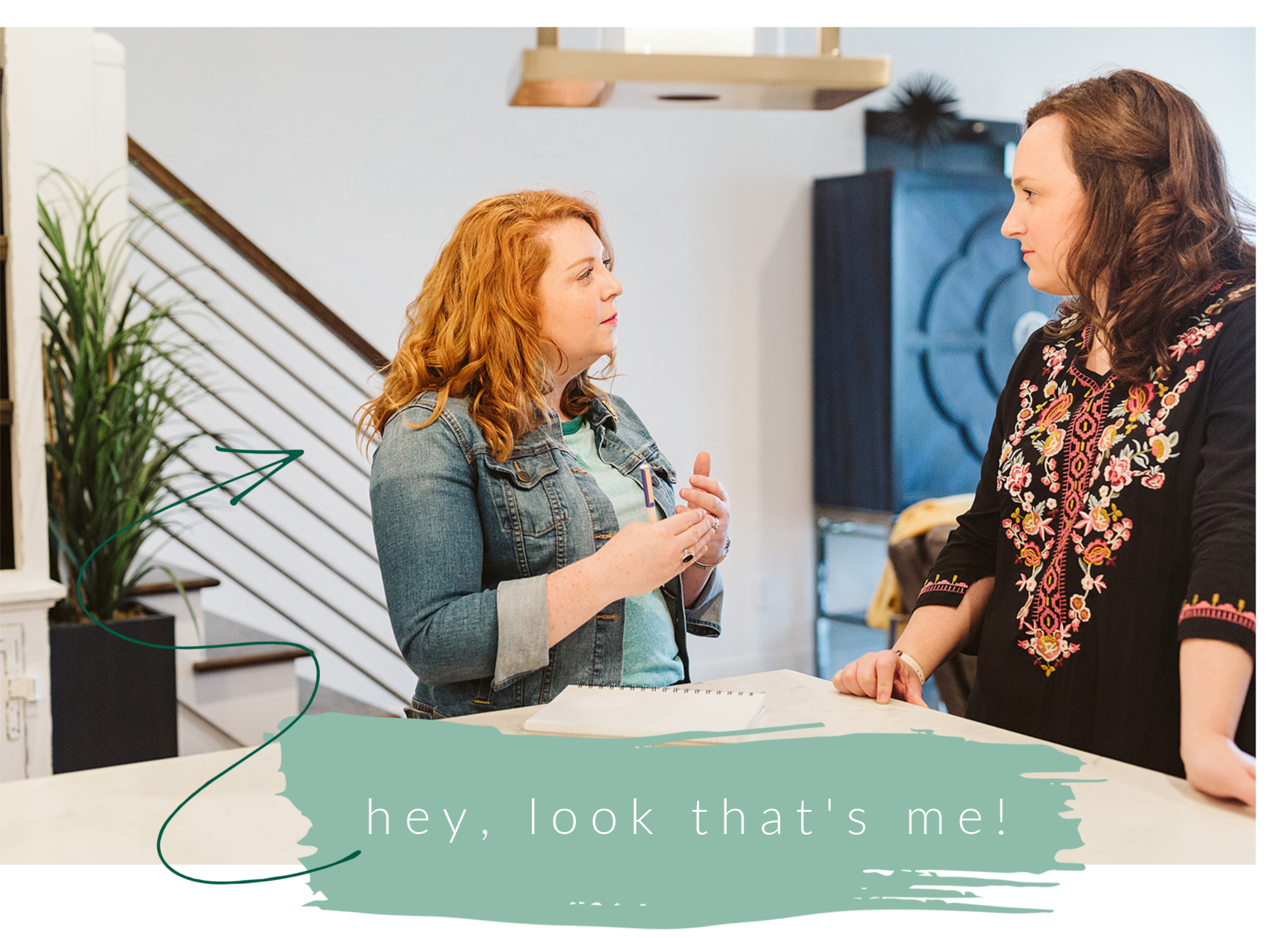 Hey! My name is Kaitlin! I'm excited to meet you where you are and equip you with the feedback you're craving so you can have that "Ah ha!" moment (aka #BreakthroughBusinessMoment) you need right now.
For almost a decade, I've been in the wedding industry and have seen the transformation of an amazing group of vendors that grew from a few people in a side hustle to full-time jobs you can actually get a degree in! (This is legit, ya'll!) But we aren't the only industry that is more than a side hustle! SO many of you are looking to make your skills more than a hobby and I'm ready to help.
I've seen the businesses from so many points of view: as a venue manager who was running over 200 events a year to a catering manager whose company handled millions of dollars in catering sales annually, to freelancing with other entrepreneurs to get them started, to now (whew thanks for sticking with me through that list!) a small business owner myself!
I'm a wife, a mom, a wedding planner, a business consultant, and a small business owner. Just like I'm sure is true of you, I have a million things to do and a lot of calendar appointments!
The business owners I've had the honor of sitting down with often say I am someone who creates a safe place to chat about where they are truly at in their business while also handing them some big truth bombs wrapped in heaps of encouragement.
I'm excited about using what I have learned the hard way in this industry and turning these lessons into effective strategies to turn your struggles into successes.
My business consulting will provide you with a straightforward answer to whatever speedbump is hindering the growth of your business along with some concrete action steps on how to tackle that problem.
My Business Consultations Include:
One-hour call with me over a video conference call you can record.
Pre-session questionnaire you'll fill in to ensure your call is personalized to exactly what you need.
A guaranteed Breakthrough Business Moment for your business that addresses your issue head-on with 3 takeaway action steps to overcome that hurdle.
What my clients are saying:
"The last few months, I've been struggling to find my voice on my website. Last year I rebranded and created a beautiful site but the copy, it just wasn't me. Yes, I wrote it, but it was too formal. Kaitlin and I bounced ideas around, talking through my steps and bam, we came up with the perfect words to introduce my planning services and the perfect way to work more of me into my copy! What had been taking me months was fixed after one meeting with Kaitlin." - J. H.
"I was really struggling with managing all of my "to do" lists. I had papers upon papers of ongoing tasks. Truthfully, I just kept re-writing the lists and wasting time and not being very productive. Kaitlin helped switched me over to a completely digital system where I can better manage my ideas, dreams, and break each task into manageable goals. I'm excited to see how much time I save, and how I increase my productivity!" - C.G.
Kaitlin was so helpful to me during our one on one coaching call! She asked thought-provoking questions on the intake form prior to our call, and although I felt like I was all over the place when I filled it out she reviewed my answers and provided actionable steps for me when we sat down for our call. She even took time to brainstorm examples and ideas that would allow me to start implementing the strategies she suggested right away! Kaitlin was very prepared and spent time thinking through my specific needs so that we made the best use of our time. I was feeling a little overwhelmed and unfocused prior to our discussion, but Kaitlin provided clarity and broke everything down into manageable tasks. I am excited to implement her suggestions and am thankful for her guidance during the process! - B.S.