It's a hot pink, sapphire blue, citrus summer wedding and it belongs to my baby sister!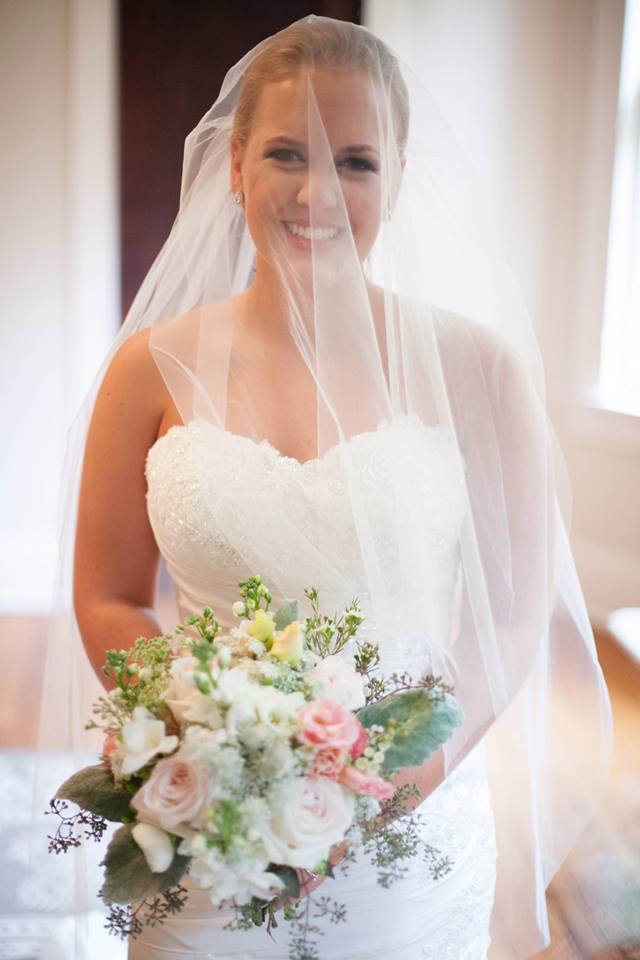 I have to admit I wasn't ready to plan my sister's wedding.
As the oldest of 3 girls with 4 years difference in between each of us I naturally assumed that my wedding would precede that of my sisters - especially my (at the time 20 year old) baby sister. But God has bigger plans and he sent Emilee the man of her dreams while she was attending NCSU here in Raleigh. While Emilee was just 20 she had always had a level of emotional maturity that rivaled myself and many of my peers! And after an initial (and understandable) total freak out I realized my baby sister was getting married and I naturally switched into full wedding planner mode. I took her to pick out linens, taste food, and even Skyped her (I was still living in DC) while she picked out her wedding dress.
Full disclosure: my sister did not ask me to plan her wedding
But I had been butting in to every school project and class presentation this kid had been assigned since she was in kindergarten and I wasn't going to stop now. This I was actually good at! Plus, I know my sister and she was more than happy to have me on board. The reality of her level of trust really hit home when she jetted off to Puerto Rico for a few weeks until just days before the wedding! While she researched fish and got a really amazing tan (yeah I didn't get those genes) I finalized center pieces, layout, linen choices, menu cards, and a rain plan which we actually ended up using. I loved every detail of Emilee's intimate and bright summer wedding in downtown Raleigh and I am elated to have sage marriage advice from my baby sister any time I need it! For a first hand prospective I asked Emilee to write her own description of what it was like having me plan her wedding:
At first I was hesitant to have someone else plan my wedding, I wasn't sure that a planner was a necessity. However, after seeing how much trouble I was having, Kaitlin stepped in and took control of what I am sure would have been a disaster wedding. Kaitlin was able to expertly organize all of the details – many of which I had overlooked – while ensuring that I was paying a fair price for linens, catering, a DJ, and the numerous other expenses that come with a wedding. For example, after struggling to find centerpieces that were dramatic in look but not price, Kaitlin showed me several options I would have never thought of and that all came in under budget.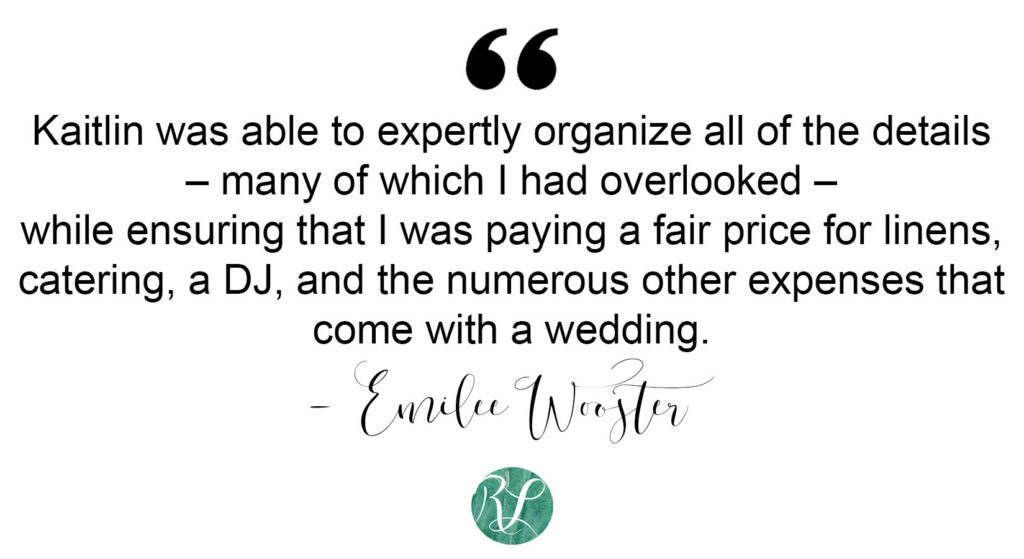 Even though I am her sister I would never hesitate to say that Kaitlin is also extremely trustworthy and dedicated. During the planning process, I left for three weeks to do research in the remote parts of Puerto Rico, and did not return until 5 days before my wedding. I left her in charge of my entire wedding, with essentially no way to contact me and only pictures of what I wanted. Yet, when I arrived home everything was perfectly put together!
Overall, Kaitlin was the best and most important part of my wedding, because without her it simply would not have happened. Her years of experience have made her an expert in how to navigate the wedding business and how to pull together your perfect wedding. She is smart, talented, charming, and skillful. She walked with me through every step, and found creative solutions to my problems. I regularly recommend her to all of my engaged friends, and would hire her again for any large event I would have in the future. 
Conclusion: Knowing your client is key!
Man, I loved helping my sister with the wedding of her dreams. I know I had an advantage in this case, seeing as she is my sister but, I really feel like getting to know a couple and using that knowledge to produce an event that is truly a reflection of them is my specialty. I hope to meet you and help you produce the wedding of your dreams as well!
Venue: The Tucker House
Caterer: Rocky Top Hospitality
Photographer: Zach Smith + Kasey Poly 
Rentals: CE Rentals
Florist: The English Garden
Entertainment: Island Sound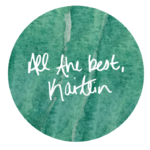 How to get in touch:
Rowan Lane is a wedding & events planning company in Raleigh, NC focused on creating the stress-free planning experience for all your event needs.
Leave your feedback below or send an email to info@rowanlaneevents.com  If you would like to know more or just want to leave words of encouragement. I look forward to hearing from you!