Invitations: "It's just paper that goes in the trash can."
Well, that's negative.
Hi-- I'm Kasey, owner of revelry and heart, a non-traditional design studio for people that revel in their authenticity and crave statement pieces that evokes conversation. TL;DR: we design badass invitations and wedding aesthetics.
No really, it's on our business cards.
I am always going to come to bat when people say this because there are two sides to that argument.
-Flowers die.
-Food gets eaten. (and turned into literal sh*t...just sayin')
-Songs end.
But--these are part of your experience. They all come together the day of to provide your guests an experience they remember.
The invitation to your event could get thrown out, but it also is the first impression of your event.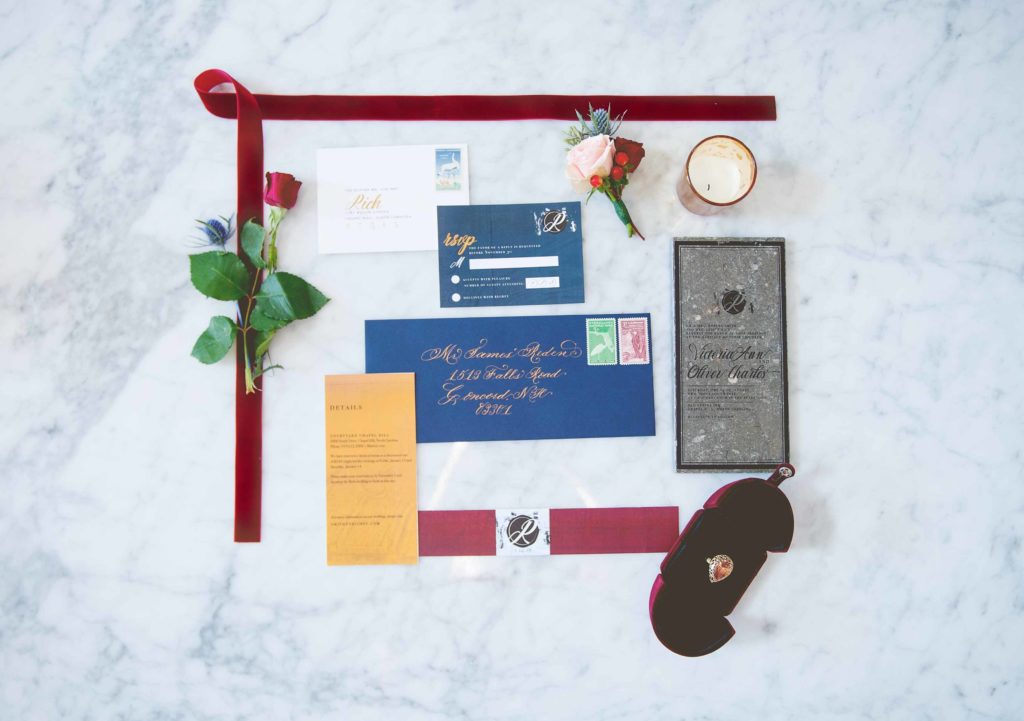 Don't believe me? It's because you haven't gotten a really cool invite yet. Sorry friend, because among your mail, what's it like to get something addressed to you that makes you feel important? Between the car ads and offers for home insurance, how does it feel to get something from a friend?
That feeling is what we create. And that's only the start.
When you open a save the date or a wedding invitation from someone you saw got engaged and love dearly, that feeling of exclusivity quickly turns to anticipation. When is it? Where is it?
You open the parcel and now you've been presented with something really badass. Maybe is't a miniature version of a famous record, maybe it's an invitation that requires assembly, maybe it's just super pretty on first glance but the more you look at it, the more you notice easter eggs of the couple that convey their personalities and the way their lives intertwine so well.
Now, that anticipation turns to astonishment and excitement. And that excitement is what the couple is feeling and they want you to share. And now you get it.
It sets the stage, and it arrives alone, without any context. If you create something that is as exceptional as the event itself, it might not get thrown out. Also, your invitation doesn't have a lifespan. You can keep them forever. I'm quite personal to framing them.
And for the record, some of my favorite invitations are not made on paper.  😉
Kasey Kyprianou is a trailblazing designer, owner and founder of revelry + heart, a custom design studio for couples that revel in their authenticity and crave design that evokes conversation. She's been called a disco ball, a big red bow and straight fire. She has an obsession with corgis, the pop-punk scene of the early 2000s, and shaking up the monotony in the wedding sphere. Her motto is "following hearts, not trends."
Find Kasey on badassinvites.com or on social on Instagram, Facebook, & Pinterest!