DIY Wedding Decor: It Doesn't Have to Lonely 
DIY Danger 
I was first struck with DIY fever in the summer of 1984. It was the summer before I started seventh grade and I was awkwardly straddling the divide between childhood and teen life. Aside from afternoons helping my parents in our family's flower shop and trying to find common ground with my younger siblings, there was not a lot to entertain me in the sleepy town of Roseboro where we lived. We had moved into the town proper from the old farmhouse we had recently sold and this move promised some level of emancipation from my boring routine. My mom would let me ride my bike around town and make occasional afternoon trips to the library. On one of these outings, I discovered a book that probably had a greater impact on the trajectory of my life than any other-Marie Osmond's Guide to Beauty, Health & Style. Now it's not every day that someone fesses up to Marie Osmond holding transformational powers. She and Tony Robbins aren't usually considered motivational equals. But within the pages of Marie's tome, I found boundless inspiration and information that turned that sleepy summer into one of endless exploration.
Marie offered all kinds of useful tips on how to use everyday household items to make yourself feel glamorous and empowered. From using Vaseline for glossy, supple lips to the power of wearing a timeless strand of pearls, she shared simple, relatable tips that I felt I could master. But the greatest how-to came in the form of advice on hair care. Marie offered different styling tips but she also bequeathed me with the little nugget that hydrogen peroxide could do double duty as an acne preventative and a hair lightener! I convinced my parents that I needed a big bottle to ward off any future breakouts but secretly I was planning my transformation from dishwater blonde to my full Marilyn potential. Little by little over that summer my "acne treatments" journeyed from forehead to hairline and my hair grew lighter and brighter until my long mousy brown locks were a vibrant shade somewhere between Ronald McDonald and Barbie. My DIY adventure produced less than perfect results and my parents had to take me to a professional hairstylist to find a more suitable, natural variation of blond.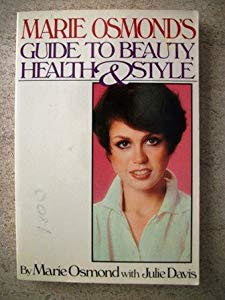 Now it may seem like a BIG leap to say that a wayward teen beauty experiment under the tutelage of a pop star mentor is relevant to a future career as a small business owner in the hospitality industry. But here's what I gleaned from that experience.
When you Do-It-Yourself you might literally be doing it to yourself. I learned that while I will pretty much try anything once there are lots of things in life that are worth paying for to ensure the best possible result.
Somethings are best left to the professionals. Coloring your own hair, baking big birthday cakes, rewiring a house, catering food for a party of more than ten people and making your own wedding flowers! Yes, that's right! Wedding flowers rank right up with dental work and dry cleaning as things you shouldn't do on your own!
Accepting Help to Ensure the Best Results
There are plenty of how-to guides out there on how to make your own wedding bouquet and bridal party flowers and how to create the reception of your dreams with only a few clicks of Pinterest and a trip to Dollar Tree. As a third generation florist with more than twenty-five years in the industry under my belt, I'm here to tell you that's all hogwash! Like most other features of a successful wedding-music, photography, food, beverages, transportation-flowers for your big day are best executed by talented, trained, professional hands.
Here's some food for thought when it comes to doing your own flowers! Fresh flowers need special care and processing with storage at a nippy 38-40 degrees. Specialty items like boutonnieres, corsages and certain designs in floral foam can only be made a day or two before a ceremony and finishing touches like ribbon wraps and embellishments generally happen a few hours before a ceremony. While you're having your hair tousled into the perfect messy bun and your dewy skin airbrushed, you'll need to be handling all those last minute flower details. And best wear gloves to protect your wedding day manicure because flowers and the related mechanics are messy.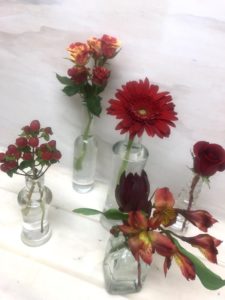 So what do you do if hiring a professional florist isn't in your budget? Is there no way to DIY right?
Before you think that I'm nothing but a negative Nellie on this subject, let's go back to my lessons with Marie for some insight. What I learned when my hair experiment went awry is that while there are some things I shouldn't do myself there are plenty of things I can do on my own either to save money or simply because I want to do so. Let's apply that same approach to wedding day flowers and the DIY flower conundrum.
Getting the best look and value for your wedding day flowers is really something that requires the guidance of a professional florist. Notice I said "guidance" there! Whether you are doing a small courthouse ceremony or a full blown Kardashian spectacle, find a professional florist as your partner in the journey. Be specific, thoughtful and transparent about what you like, what you need for your big day and what you can spend. And if you want to try your hand at creating certain pieces for your wedding because you're either crafty or thrifty or both, then share that with your florist as well. A good florist will guide you on what you should try and what you shouldn't. She or he will offer you solid, reasonable suggestions on bouquets that fit your style and budget.
Entrust delicate, intricate items like Bridal and Maids' bouquets, corsages, flower girl crowns and boutonnieres to a professional. If you want to DIY, focus those efforts on fun elements you can create in advance for your ceremony and/or reception. Get your florist to make suggestions on flowers and materials that you will be impactful in size and price and easy to handle. And if your florist is willing, source materials for your DIY efforts through your vendor so that all materials are consistent in color, quality and shape. A thoughtfully planned DIY centerpiece project can become a fun component of a bridesmaids' luncheon or a fun girls' night out during your wedding week.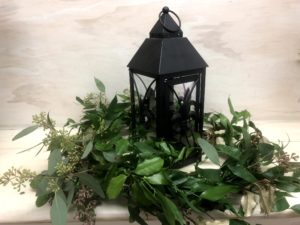 Cost Savings
Discuss ways that you can maximize your budget with your florist on key elements like vases, candles and other design props and accessories. You might supply your own vases or candles to save on any related purchase or rental costs. Discuss ways that you might economize on labor costs by having a family member or friend pick-up your bridal party flowers or coordinate the placement of simple centerpieces.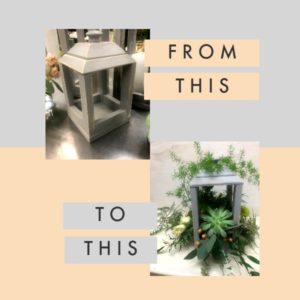 There are countless ways that you can make the most of your wedding day flower budget without opening your own flower shop 24 hours before the ceremony. An established forward thinking florist will look at the big picture and see that the opportunity to help you with key wedding pieces and guide you on DIY items is more than a walk down the aisle; it's the beginning of a beautiful, long-lasting business relationship. I'm sure Marie would agree.  
At The English Garden Florist of Raleigh, flowers are more than a business; they are a way of life. As third generation florists, founders Warren English and Cydney Davis-English had the wonderful experience of literally growing up in the business—their mothers both kept playpens in the design room. More than sixty years ago, their grandmothers, Warren's "Nanny" in Wilmington, NC, and Cydney's "Granny B" in Roseboro, NC, opened florists when they were left as single mothers (one divorced, one widowed) with young families to rear on their own. Their parents each continued their family's floral tradition. Warren's mother, Sarah, owned and operated an award-winning florist in Wilmington, NC, until her retirement in the mid-1990s. After Cydney's grandmother's retirement, her father, Richard, opened his first florist and together with her mom, Sidney, they have been among the state's most successful and respected shop owners for over forty years.
The English Garden is a locally owned and operated full-service florist and gift store serving the Raleigh/Durham Triangle and its surrounding communities, including Cary, Morrisville, RTP and Chapel Hill. They appreciate the opportunity to assist you with your floral and gift needs.
Visit our Wedding Flowers website for more information about our Wedding and Event services.
Find Cydney and her team at englishgardenraleigh.com or on social on Instagram and Facebook!