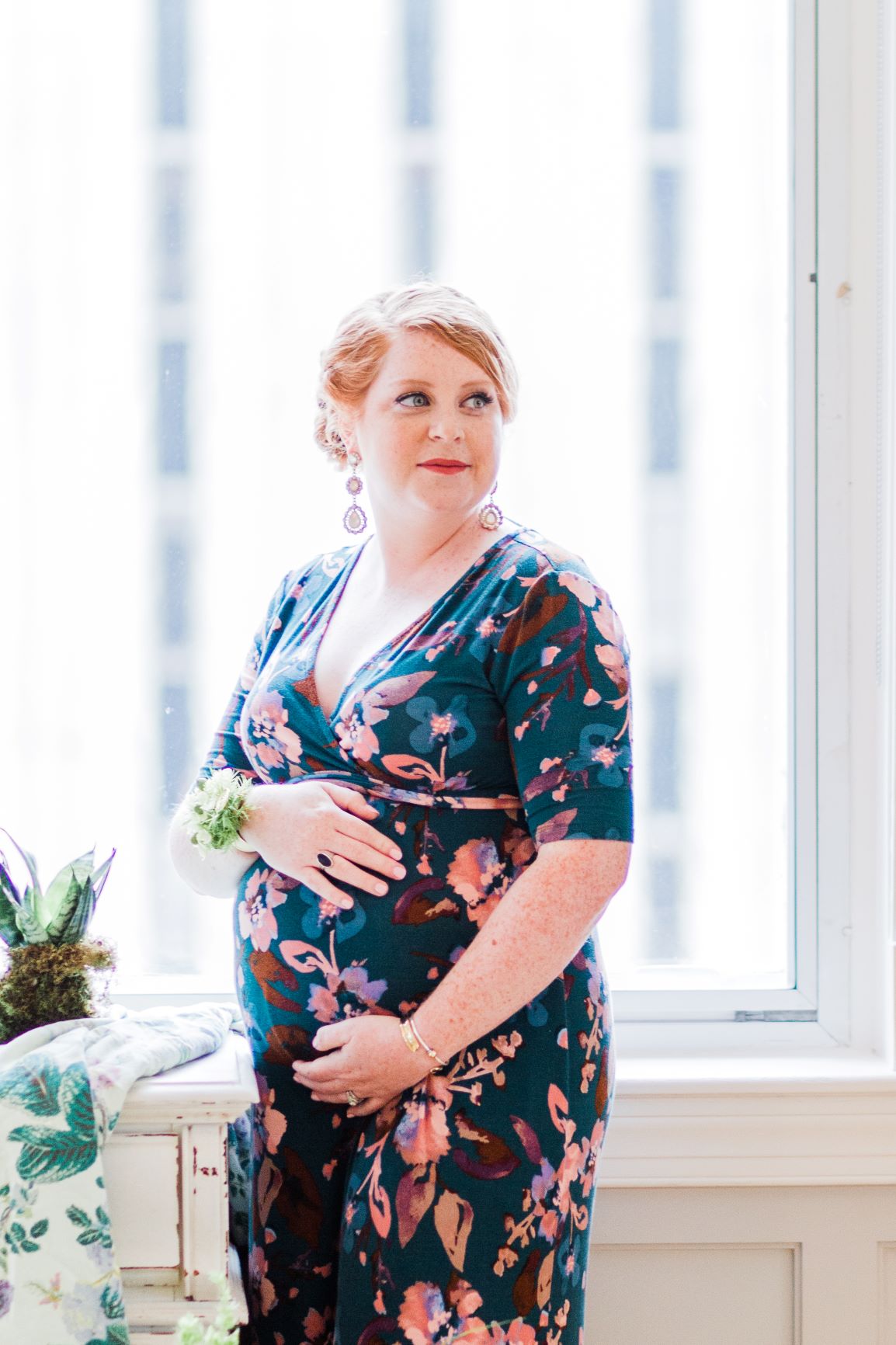 Featured Event: Green Baby Shower
When we found out back in January that we were expecting I knew I wanted to wait to find out the sex of the baby until the day it was born. Something about not knowing and not being in control made me at peace with all that came with being a parent! Bringing the hubby on board with that decision was a little more difficult! But once we picked names he was willing to let it be a surprise.
August was a busy month for Rowan Lane Events and with the baby due at the beginning of October, September seemed too risky so we ended up planning our baby shower for the end of July. As we began to pull together the details it was clear that our gender neutral event should feature our favorite color - green!
I assisted a good friend of mine on a wedding this summer at The Cannon Room and immediately fell in love. The mix of light, airy and modern with the vintage structural details of the space were overwhelmingly lovely and I knew it was the perfect spot for the shower.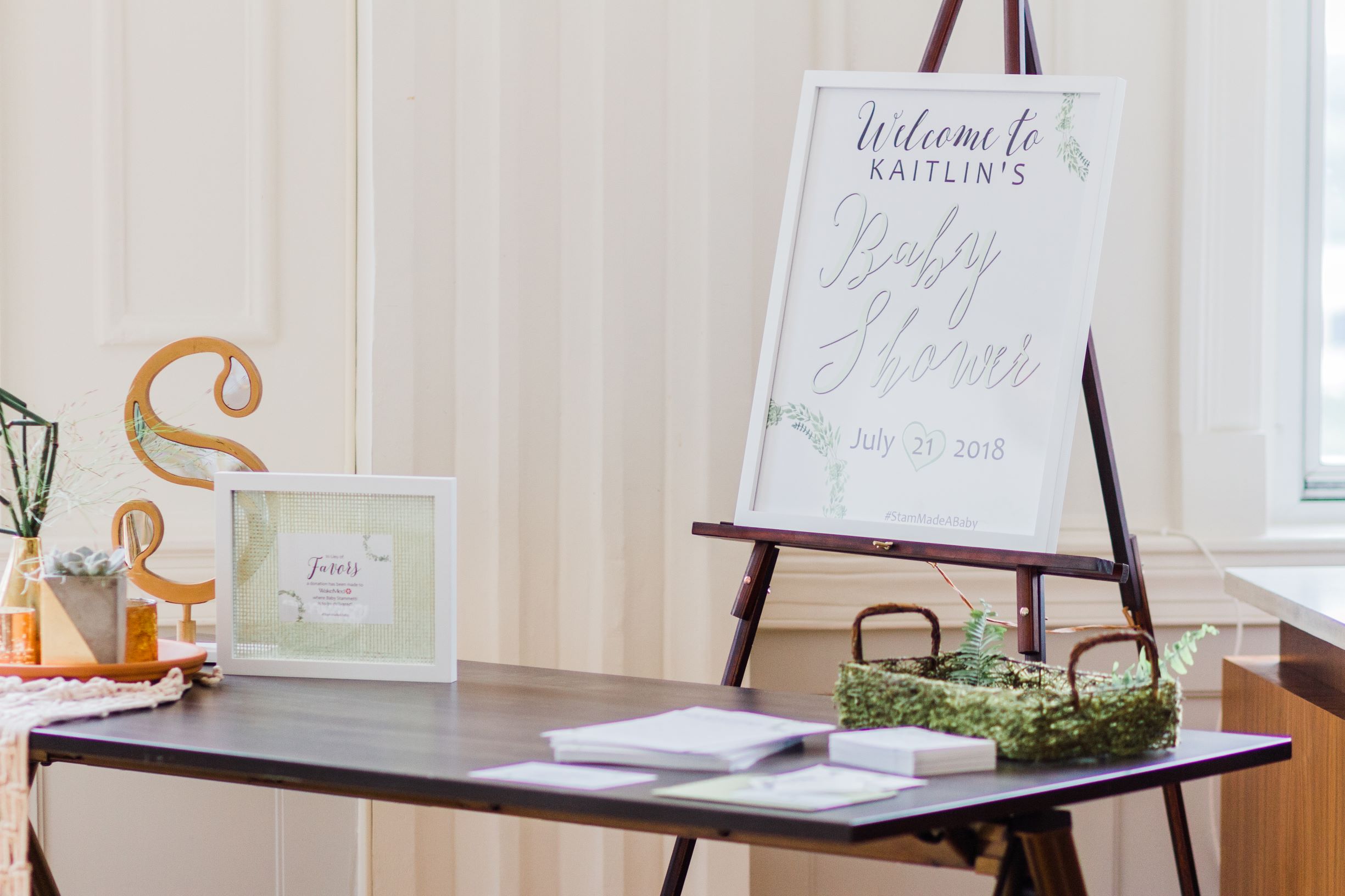 Amber and I had known each other for quite some time and she had done some amazing headshots for me but we had not had the chance to work together on an event. This shower felt like the perfect opportunity to team up and really rely on her expertise to capture all the special details of the event. She did such an amazing job!
The key to any great party? Food! Working with Southern Harvest Catering was such a pleasant experience! Quentin's speedy email responses, amazing suggestions, and total professionalism matched the deliciousness, quality, and lovely display of their food. I would work with them again in a heartbeat!
Nina from Wedded Kiss is a recent transplant to the South but you wouldn't know it based on how sweet she is! She is just as charming as she is talented! I loved working with her so much for this event I asked her to do my hair and makeup for our maternity shoot too! It's not all "glowing" and perfection when you're expecting but she made me feel like a little preggo goddess!
Rachel of Wildflower Vintage Co. and I had worked together a couple times as we assisted on other shoots. She has a great eye for vintage products and both she and her collection are flexible and exciting! She is such a hard worker and I felt so lame not being able to carry and place rentals but didn't have much time to do so because she and her team worked so quickly and so well we were set up and broken down in record time!
I have always been a big fan of Randi, owner of Sugar Euphoria. And her cake is great too! She is such an inspiration as a business owner and momma and I couldn't have been more excited to have her on board for this event. When I told her we were going for greenery and potted plants instead of flowers for this event she came up with using the terracotta color buttercream and I loved it!
I honestly can not imagine celebrating a big life event without out The English Garden team. Years ago Cydney and her crew were reading my mind when I asked for florals for my wedding show booths for the venue I was managing just by giving them a color palette.  This event was no different. Give these guys an idea and a vague description and you will undoubtedly get magic. Just check out that photo backdrop for reference!
Kasey of Revelry + Heart is not messing around when it comes to blowing your mind with an invitation suite. I told her we were skipping flowers and going to be using potted plants and she came up with printing the invites on plantable seed paper! If that isn't how you drive a theme home I don't know what it is. Her design work was exactly what I was envisioning.
Ready to have RLE style your event?
Contact Us today to have Rowan Lane Events on your dream team of wedding vendors!