Welcome to Rowan Lane Events' first blog post. My name is Kaitlin and I'm the owner and lead planner at Rowan Lane Events.
Who I am and why I'm writing this post: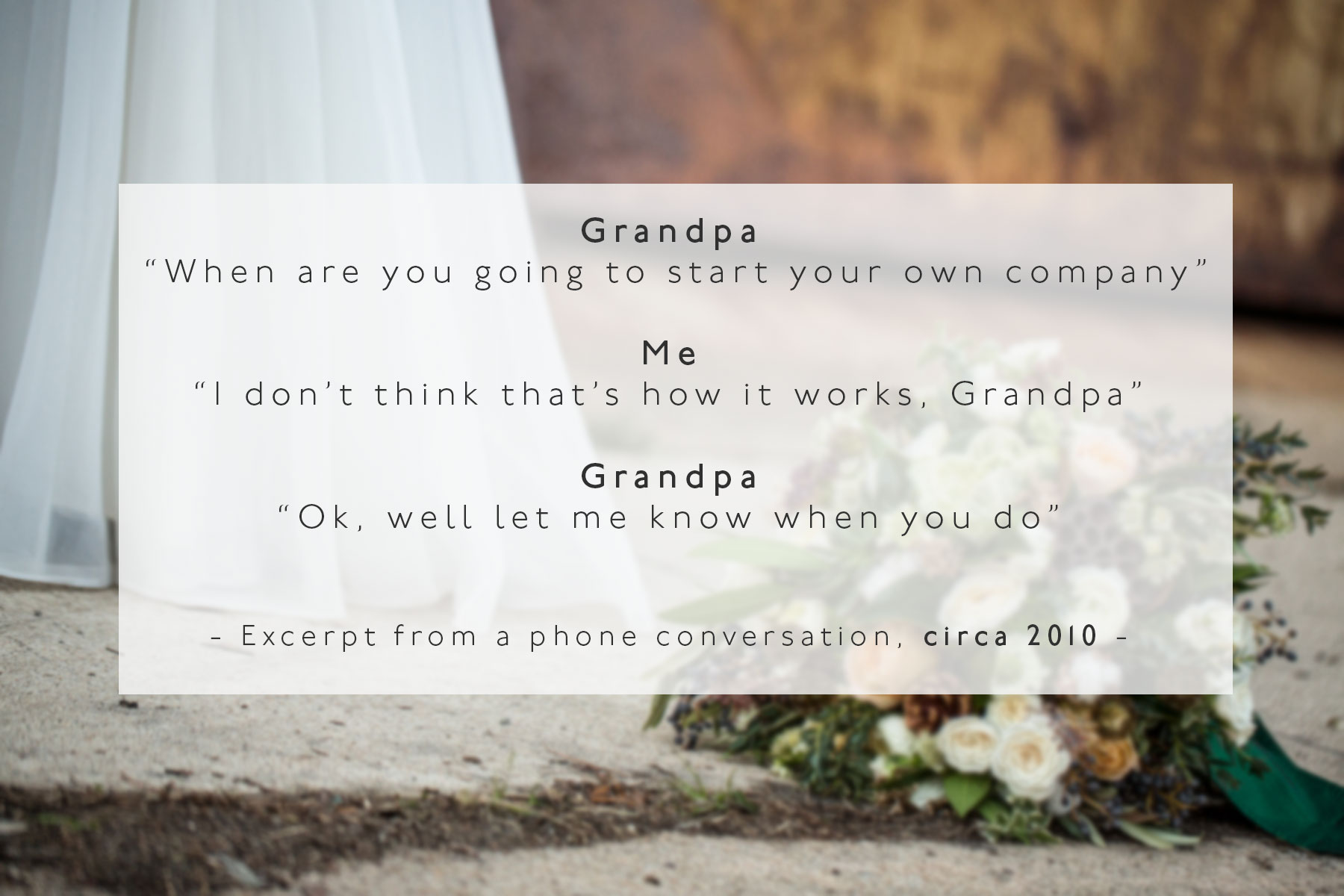 Sometimes you just can't see what others see in you until it's time to see it.
Rowan Lane Events has been in the making for quite some time. I started my event planning career in corporate event planning in 2010 here in Raleigh, I moved into planning social events for a venue downtown, spent some time in Washington D.C., and then returned to Raleigh, planned my own wedding, and worked with both large scale and boutique style caterers as a sales and event manager. Along the way if there was a feature of the wedding industry I could gain exposure to I immersed myself in it. I can honestly say that this area is jam packed with immensely talented vendors and all around good people. (It's one of the reasons picking your vendors can be so difficult!) I will admit that in the beginning of managing a venue I often dreaded clients who were working with a planner, but it turned out (after I was exposed to working with true professional planners) the hardest planners to work with were ones who just didn't know their stuff. Maybe they were an Aunt that wanted to help or a friend who had done a lot of the leg work for their own wedding and figured they knew all there was to know. This often resulted in gaps in planning and execution, gaps I ended up filling. Scrambling to "put out fires" and fix problems became my forte. I felt like Olivia Pope long before Olivia Pope existed! Later on while working in catering, I vividly remember shadowing my director at an off premise catering event my second week as a sales manager, arriving at the venue, meeting the bride - on her wedding day - and her looking at my boss and saying "wait, I have a timeline but who is going to send these people down the aisle?" My boss looked at her and without skipping a beat said "oh, not a problem, Kaitlin can handle that." And I directed her ceremony. This was probably the 100th time I'd done this and I would go on to do it about 100 more times before finally realizing my Grandpa was right all along. It was time to create Rowan Lane Events!  It was signs like these (and Grandpa consistently asking) all along my path to this moment - the launch of this website and business - that this is my role, my passion. This past October I turned 30 and in January I married the love of my life.
I'm glad I spent my 20s jumping between different aspects of the industry, learning the ins and outs while learning my own goals. Now, in my 30s, with a husband and a family of my own, it's time to make those goals happen.I knew I wanted to be creative, I knew I wanted to flourish in the wedding industry, and I knew I wanted to help people.
Rowan means "red headed child" in Celtic (spoiler alert: I'm a ginger) and Lane is my interpretation of the path that has lead me to pursuing my own business. I couldn't be more excited to start on this adventure with over six years of industry knowledge and the love and support of my family and my industry, whom I really can not say enough good things about!
What the blog will be about:
This is going to be my exploration into the details of event production. Join me on this blog to learn, grow, and discover the industry through my professional knowledge! In an industry full of perfect brides in perfect magazines it is important to remember there are individuals with real grit and passion behind the scenes working hard so I'll be cataloging the adventures we have as well as a few tips and tricks to keep wedding planning fun!
How to get in touch:
Rowan Lane is a wedding & events planning company in Raleigh, NC focused on creating the stress-free planning experience for all your event needs.
Leave your feedback below or send an email to info@rowanlaneevents.com  If you would like to know more or just want to leave words of encouragement. I look forward to hearing from you!