As photographers, there's one phrase we hear over and over again. It goes like this:
"I love your work so much, but we decided to go with someone else who was within our budget".
And I get it. I truly do. Everyone has a budget, some people's are just more than others. I don't profess to be the cheapest photographer around, so I expect to hear this phrase more often than not. But let me give you a few reasons why professional photographers who've been in business for several years cost what they do, and why it's never a good idea to pick someone just solely on price …
1. Being a professional photographer is about much more than taking nice photos.
Did you know that there are two main people who keep the wedding timeline on schedule? If you thought it was the planner and the DJ, you're wrong. I mean, any vendor can mess the schedule up if they don't do their job, but the two people who can totally wreck a wedding schedule if they don't keep their stuff together is the makeup artist and the photographer. I always tell people being a good wedding photographer is about 30% taking good photos, and about 70% being able to manage time, not crumble under pressure, and work efficiently to get the photography work done. Sometimes you have to do wedding portraits in 10-15 minutes. Is that an ideal situation? Of course not - but if the schedule has fallen behind, the photographer needs to work efficiently to get things back on track so the guests aren't standing around eating cold appetizers for and hour and a half. That's what a professional does. Sadly, I've seen my share of photographers who have buckled, cried, or just gotten into a bundle of nerves when things didn't go exactly as they anticipated. It's a wedding, and weddings rarely go exactly as planned 🙂 Our job as pros is to make it appear to the couple getting married like everything has gone off without a hitch! Stay cool, work faster (with a smile!), and let the couple know that there's no other place you'd rather be than right there celebrating their day with them! This kind of comfort level is something that only comes with experience and doing hundreds of weddings, so you can expect to pay more for that experience level than you would from a beginner.
2. Running a business has expenses.
It would bore you to death if I itemized the list of insurance, gear, office supplies, employees, and more that it takes to keep a photography business running. I've been doing photography as a business for 11 years now, and it hasn't gotten any cheaper. I'm sure there are some who do this as a hobby or side job who might be charging less because they don't feel all of this overhead … they also probably won't be in business within a year or two! Oh, and another part of our expenses is making sure we have redundant copies of all your pictures in our office, and stored on the cloud. Just in case five years down the road, you accidentally deleted your wedding photo folder … there's a pretty good chance we most likely still have a copy for you! Another often overlooked wedding expense is showing up in nice clothing on the wedding day. You'll be respected if you show up looking respectable and dressed for the occasion 🙂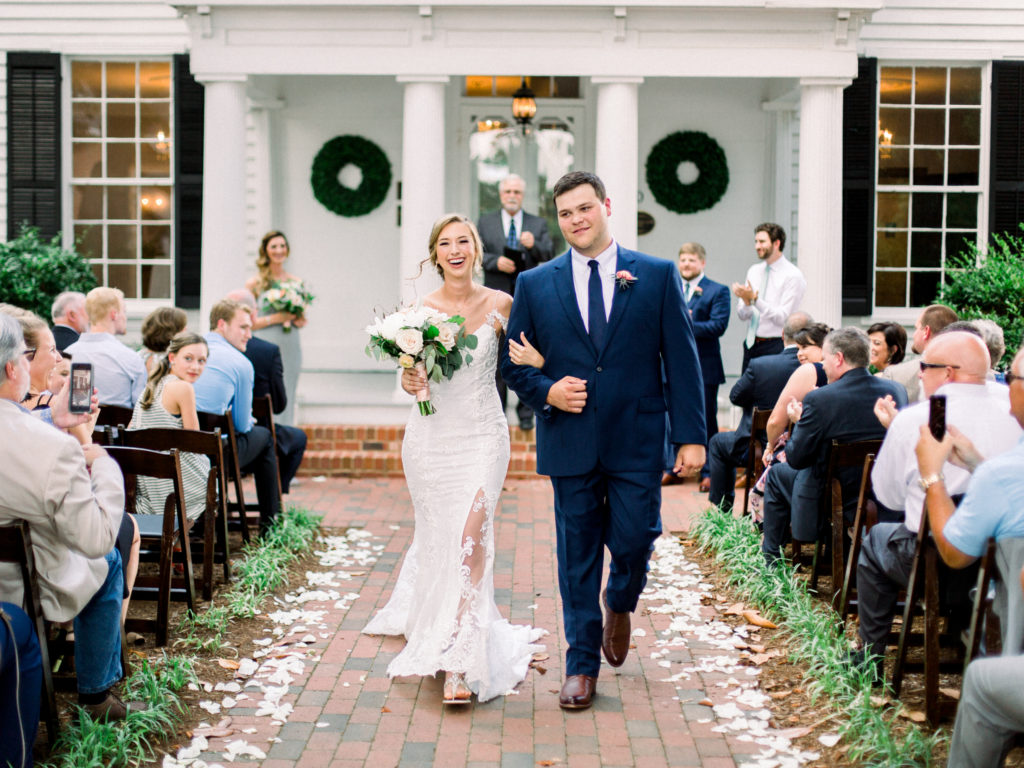 3. We don't own just one piece of equipment.
This is actually huge. Make sure that whoever you hire for your photography has a backup piece for everything they own. I mean EVERYTHING. Because if they only have one of each thing, and that breaks during your wedding day .. what's the backup plan? We've had a few situations where a camera just randomly stopped working correctly, and we don't stop to take time to investigate. We set it off to the side until we have time to check it out, pick up another camera, and keep right on going. We've had lenses fall accidentally, and sometimes break. We grab another and keep going. On a wedding day, there's no time to stop when something isn't working right or breaks. This is a huge piece of a photographer being able to keep doing their job seamlessly. And on the subject of backups - make sure that your photographer has a backup plan if they get sick and can't make it to your wedding for some reason. And that whoever their backup photographer is matches their same style & work ethics (meaning someone that you trust as much as you trust them!)
Finally, choose someone you just like to be around.
Your photographer is going to be the person you spend most of your wedding day in close proximity to, so make sure you actually like them. They should make you feel comfortable, be professional, and keep you at ease! And, they should take photos that you love as well!
Brent Deitrich has been taking pictures of tearful and joyful brides and grooms for 11 years, and still sometimes cries himself during first dances, especially at father / daughter dances since becoming a dad. He thinks photography is a great responsibility to preserve history for future generations, but he always has fun doing it!
You can keep up with him on Instagram at @liveviewstudios and @brent.d_lvs and check out his wedding photography at www.liveviewstudios.com